Courts

---
Australia's Most Trusted Multi Sports Flooring
---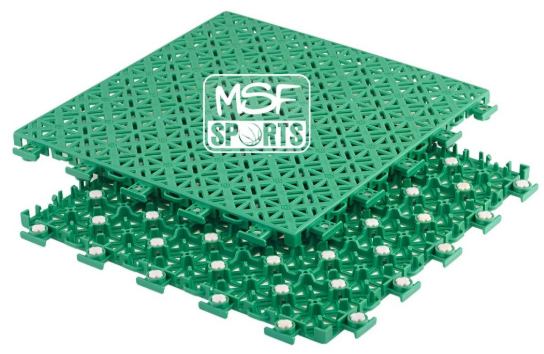 The most advanced and trusted commercial-grade suspended interlocking multi sports court flooring system.
MSF Sports are proudly 100% Australian-owned & operated. We can design, concrete, deliver and install Australia-wide and have been offering elite-level sports court systems for over 15 years, having built hundreds of courts across the country.
Our exclusive sports flooring products & services are trusted by the most elite professional sporting brands in Australia including;
Courts Gallery
View our Gallery of Basketball Courts & Multi Sports Flooring Systems for inspiration for your own backyard or sports facility.
PP (Polypropylene) is the primary component of our exclusive high density sports flooring technology, and is a durable and recyclable material. Our sports flooring tiles are feature-packed and out-date older technologies, offering a multitude of benefits including increased life-span, usability and safety across all weather conditions. No less than 50 x 4-way rubber directional cushion stoppers per tile help minimise strain to joints, reduce sound decibels and virtually eradicate ongoing maintenance, whilst maintaining an elite-level of game-play.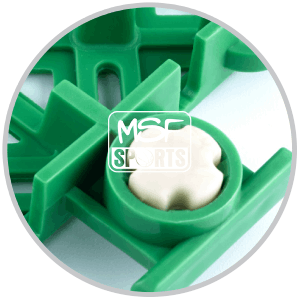 RUBBER CUSHION STOPPERS
4-way directional Rubber Cushions provide superior ball bounce performance & stability throughout the entire tile.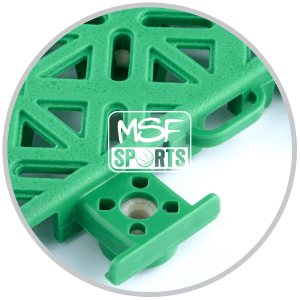 EXPANSION JOINTS
To allow for all weather conditions in Australia's climate, expansion joints run throughout all tiles.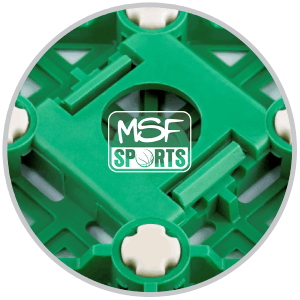 ANTI-THEFT OPTION
While we secure edges to the concrete, you have the option to secure individual tiles to the concrete to prevent theft.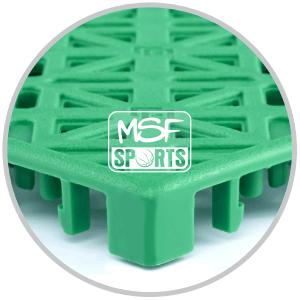 ROUNDED CORNERS
Corners are designed with a symmetrical sloping edge, to prevent risk of injury & guarantee rebound direction.
MAXIMUM STABILITY
Each tile is designed with 50 Rubber Cushions for the ultimate stability and shock absorption protecting your joints.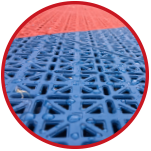 QUALITY & PRICE
GUARANTEE
5 Year Warranty and 10-20+ Years Lifetime Expectancy. If you find a better price on an equivalent product, we will beat any price in Australia.
RED CARPET
EXPERIENCE
Your court is our passion. Your MSF Court Manager will manage & support the build from start to finish - providing you a red carpet experience.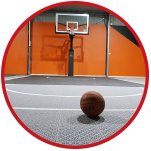 YOUR ONE
STOP SHOP
The complete court package - Australia's best range of Hoops, Netting and Lighting - so you won't have to shop anywhere else.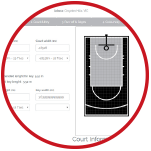 ATTENTION
TO DETAIL
We use our own proprietary Sports Court Builder Software to allow our expert designers to fully customise your court to FIBA regulation.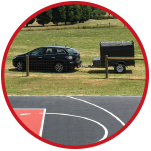 FAST
TURNAROUND
At MSF, we pride ourselves on our fast turnaround time. We hold stock in 2 locations in Melbourne's West & East. From start to finish, allow 2-5 wks.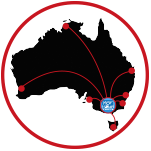 MELBOURNE-BASED.
AUSTRALIA-WIDE.
Our custom-designed flooring technology is manufactured overseas to a global standard; and hence our courts are built & line-marked in Australia.
BASKETBALL COURTS : POPULAR PACKAGES
9X5 - FREE THROW PRO
49.26m2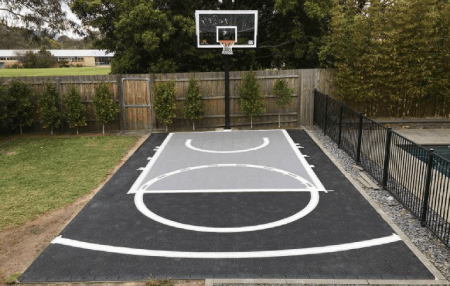 Elite Pro Flooring (9.26x5.32m)
Spalding Basketball TF250 (Value $60)
Installation (Not included but can be Quoted)
Concrete & Excavation (Not included but can be Quoted)
10X7 - TRIPLE THREAT SET
72.61m2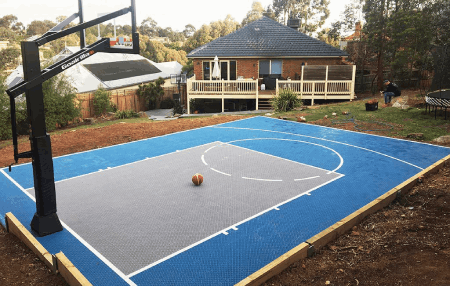 Elite Pro Flooring (10.17x7.14m)
Spalding Basketball TF250 (Value $60)
Installation (Not included but can be Quoted)
Concrete & Excavation (Not included but can be Quoted)
15X10 - 3X3 GO PRO
152.75m2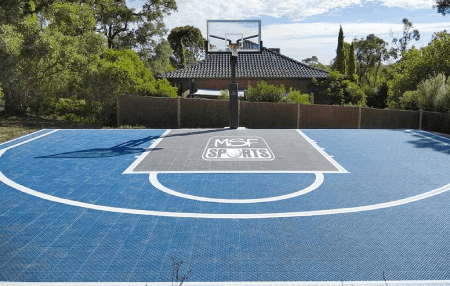 Elite Pro Flooring (15.02x10.17m)
Spalding Basketball TF250 (Value $60)
Installation (Not included but can be Quoted)
Concrete & Excavation (Not included but can be Quoted)
GET A COURT : THE PROCESS
We make the process simple and manage your project from Start to Finish.
You only have to deal with one person, your MSF Court Manager. We start with a friendly chat. After that, your court manager will work with you on your custom design, managing concrete and excavation (if required) and final court installation. The entire process takes between 2-5 Weeks.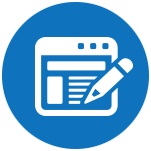 2. QUOTE & COURT DESIGN
You will receive a Quote and Custom Design based on your consultation or inspection.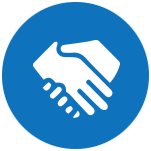 3. PROCEED WITH PURCHASE
After an agreement to proceed, you'll receive a schedule & full support over the 4 weeks.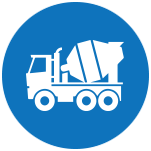 4. CONCRETE & EXCAVATION
Your Hoop arrives in 3-5 days. Concrete & Excavation will be booked in within 2-3 weeks.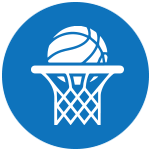 5. COURT INSTALLATION
Give 3 days for concrete to set. Within 1 week of concreting, the Hoop & Court are installed.
MSF Sports courts are suitable for a wide range of sports.
Basketball, Tennis, Netball, Futsal, Soccer, Volleyball, Badminton, Cricket, Indoor Football and most sports that require a quality hard floor. Our exclusive tile technology has been designed & manufactured with attention to accurate ball bounce, sound reduction & minimising strain to joints.
Commercial-grade flooring, trusted by the most elite sporting brands.
Our courts are ideal for a wide range of facilities and purposes including, backyards, parks, schools, training facilities, sports clubs, hotels, resorts, gyms and portable sporting events. As such we're trusted by elite sporting brands including NBL, 3x3 Hustle, Melbourne United, Nike, Red Bull & more.