Home
MSF Sports is Australia's leading brand of custom Basketball Courts & inter-locking "Multi Sports Flooring" technology, supplying residential, schools, council & commercial - with a rock solid 15 year track record.
"MSF" stands for Multi Sports Flooring. With 100's of courts now built across Australia, MSF Sports is the preferred solution for elite level recreational areas for family homes, schools, parks and sports centres offering an economical option for upgrading existing full-size sports courts. MSF Sports is also Australia's leading supplier of portable sports court equipment hire and basketball PR/event management services.
"Our commitment in everything that we do is for the growth of basketball in Australia."
Custom Basketball Courts
Australia's #1 Multi Sports Flooring for both Residential and Commercial properties. MSF Sports is the industry leader when it comes to interlocking sports flooring tiles for Homes, Backyards, Schools and Warehouses. Australia's highest level 3x3 basketball events prefer MSF Sports courts (Melbourne United, NBL 3x3 Hustle and Red Bull Reign).
Events PR Agency
MSF Sports offers Event Management Services/Sports PR & Marketing, specialising in basketball events across Australia. Clients include; Red Bull, Nike, Foot Locker and Ball Up. MSF Sports offers event services to Corporate, Councils, Clubs & Community groups - with a common goal of promoting sport as a tool to create opportunities & bring people together.
Courts & Equipment Hire
MSF Sports offers Portable Sports Court Hire, Seating and Goals for Basketball, Netball, Futsal, Soccer, Volleyball and more. MSF Sports is the leader in 3x3 Basketball court hire and pop-up sports flooring for any size event, function or festival Australia-wide. Offering courts for hire across Melbourne, Sydney, Brisbane, Perth, Adelaide, Hobart, Darwin and Canberra.
MSF Sports makes the process simple. We can manage your project from Start to Finish.
This means you will only have to deal with one person - your local MSF Court Manager. We will work with you on your Custom Design, manage your concrete and excavation (if required) and complete your court installation. From Start to Finish, the process takes between 2-4 Weeks.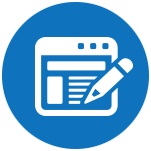 2. QUOTE & COURT DESIGN
You will receive a Quote
and Custom Design based on
your consultation or inspection.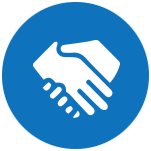 3. PROCEED WITH PURCHASE
Once you decide to proceed,
you will receive a schedule &
full support over the 4 weeks.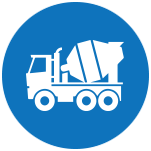 4. CONCRETE & EXCAVATION
Your Hoop arrives in 3-5 days.
Your Concrete & Excavation will
be booked in within 2-3 weeks.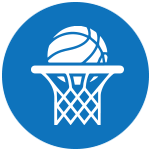 5. COURT INSTALLATION
Give 3 days for concrete to set.
Within 1 week from concreting,
your Hoop & Court is installed.