Hire & Setup of Portable Sports Courts & Goals
---
Sports Equipment Hire
MSF Sports offers sports equipment hire for events of all sizes, Australia-wide, specialising in large and small Basketball events. We service community, corporate, professional & charity events. Commercial-grade, professional-level gear. Clients include the National Basketball League (NBL 3x3 Hustle), Foot Locker, Red Bull, Nike, ANZ and Futsal Oz.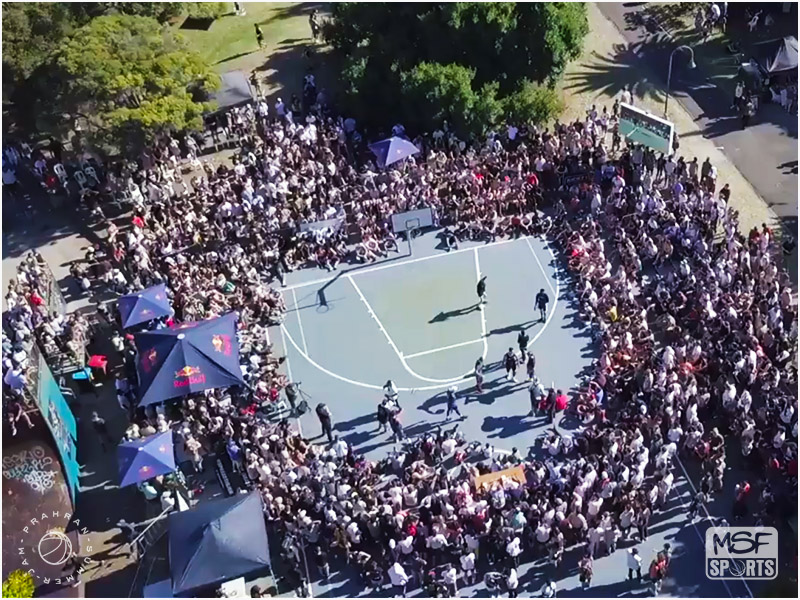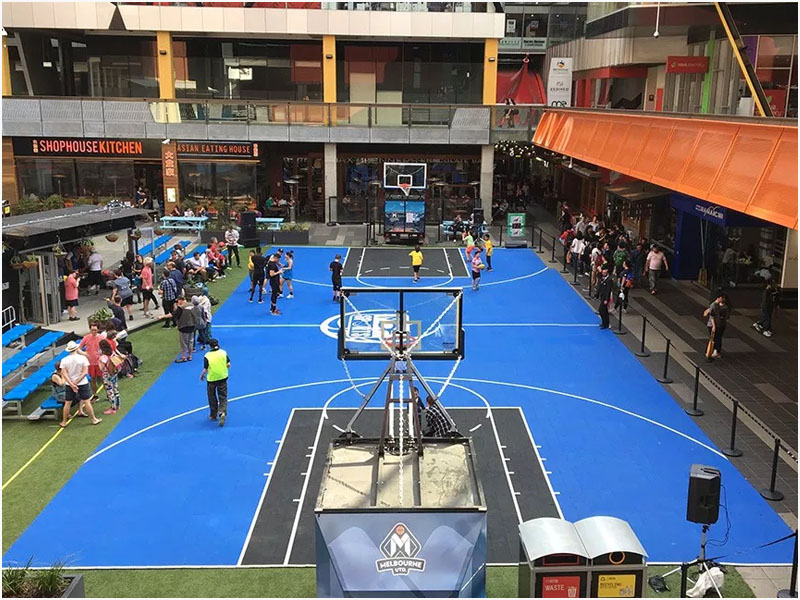 Bringing the Courts to you! Book our full-size Portable Basketball Court for the best gameplay and elite performance for indoor or outdoor events. Melbourne-based. Available for Hire Australia-wide.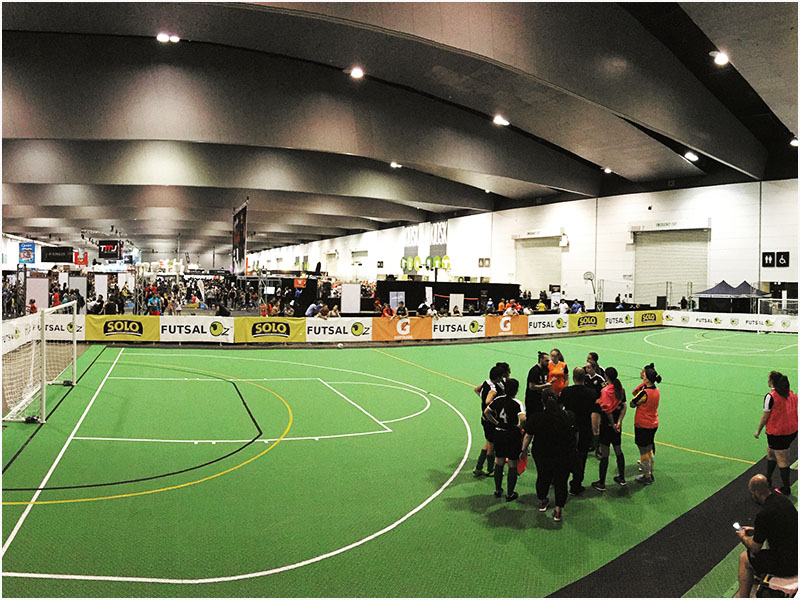 The MSF Portable Multi Sports Court is suitable for indoor or outdoor events, high-level or recreational. This Full-size Multi Purpose court comes with line-markings for 3 sports; Basketball, Netball and Futsal.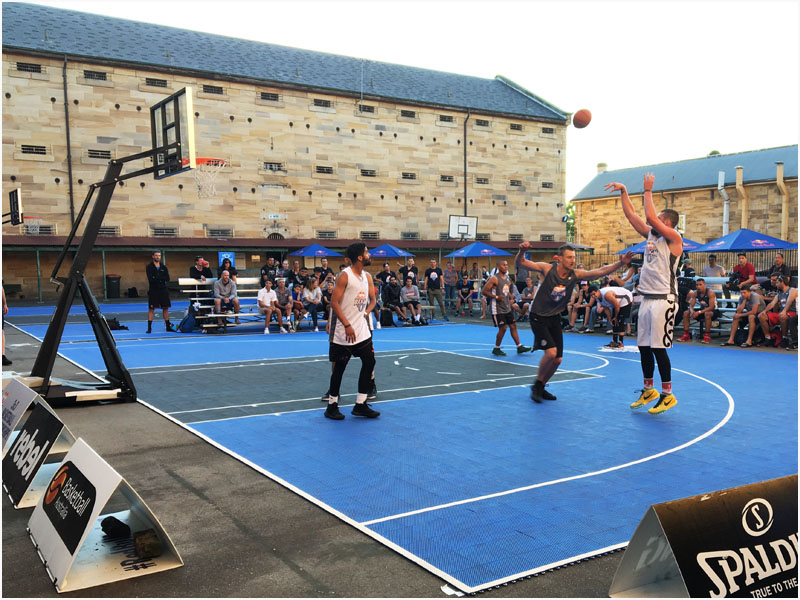 3x3 is now an Olympic Sport in 2020! MSF offers Portable FIBA-Size 3x3 Basketball Courts anywhere in Australia. A great solution for corporate, professional or charity basketball events.
Our Custom-made MSF Hoop Trailer brings the Professional Indoor Basketball Stadium experience outdoors! Transform any location into a portable basketball court! Available for all sized events.
Our stadium quality Portable Hoop System. The best option for professional basketball or 3x3 events in Australia. With the FIBA regulation over-hang, this Hoop system is made for the Elite level.
The Beast is a solid basketball hoop designed for strong game-play. Players can dunk but not for hanging. Indoor or outdoor. Height adjustable ring. Versatile Hoop for big or small events. (Availability: NSW ONLY)
Featuring a 54" glass backboard for unrivalled rebound performance with arena-style padding and a heavy-duty rim to withstand those vicious dunks. (Availability: VIC ONLY)
3 Tiered Basketball Ball Rack. Great for basketball events, camps, tournaments and keeping all your basketballs organised in one place. We have 5 Ball Racks in total available for Hire.
The perfect crowd solution for all Sports & Entertainment Events. MSF Grand Stand Tiered Seating /Bleachers. 4 rows of 10 seats (40 seats). We have 3 Stands available for Hire (120 seats total).
MSF Sports is Australia's leader in portable sports courts for hire, offering all the facilities and equipment required for indoor and outdoor sporting events. Any sport - any time - anywhere - Australia-wide. Equipment hire.