Events

---
Sporting Event Management & PR
---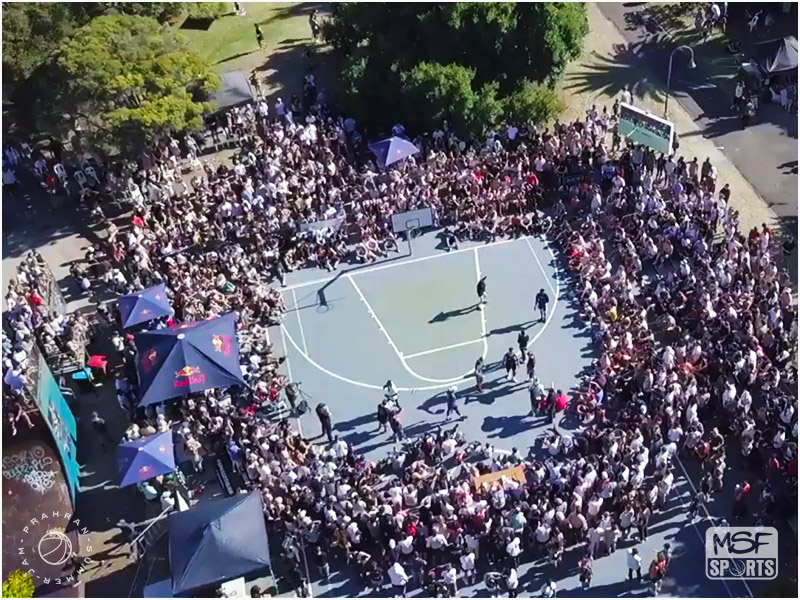 MSF Sports provides sports event management and marketing services to some of the world's most prestigious brands.
Event Sponsorships, Corporate Sport Events, Tournaments, Festivals.
Our most notable event is the annual Prahran Summer Jam - held in February each year - the largest outdoor basketball tournament in the Southern Hemisphere.
We service community, corporate, professional & charity events.  Clients include the National Basketball League (NBL 3x3 Hustle), Foot Locker, Red Bull, Nike, ANZ and Futsal Oz.
Fill out the enquiry form below or call 1800 COURTS ( 1800 268 787 )
---